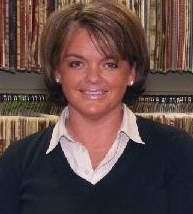 Julie has a 4 year degree in interior design from Iowa State University and has been working in the business since 1994. Julie started her career as a designer with Ethan Allen in Glen Ellyn Illinois, continued with Plunkett Furniture in Hoffman Estates Illinois as accessory buyer and merchandiser and has been working for Paper Dolls as an Interior Designer since 2002.
Whatever your design style may be, Julie will be happy to help you find it when you come into Paper Dolls.
Click HERE for a glimpse of Julie's Portfolio!